Masks of the Shadowkhan is the fifty-fifth issue of the Jackie Chan Adventures Magazine.
Contents
The J Files
Manga Master
How to draw Ratso's head!
Martial Arts
Secrets of the Martial Arts - Z
Demon Zone
Magnificent Maoris! - Kopuwai, Marakihau, Patupaiarehe, Ruruhi-kerepo
Weird World
Spy Search
The J-Team
Puzzle Quest
How smart are you?
Tarakudo's Test
One More Thing
Poster
Free Gifts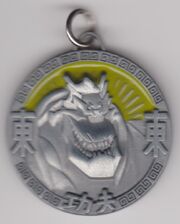 Community content is available under
CC-BY-SA
unless otherwise noted.