Sheep In, Sheep Out! is the forty-sixth issue of the comics.
Contents
The J Files
Manga Master
Martial Arts
Secrets of the Martial Arts - T Part 2
Demon Zone
Shocking Slavic Spirits! - Ustrels, Karadondjol, Zmey, Samodivi.
Weird World
Spy Search
The J-Team
Puzzle Quest
How smart are you?
Who's Bad?
One More Thing
Poster
Free Gifts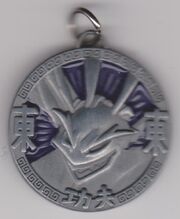 Community content is available under
CC-BY-SA
unless otherwise noted.