Escape from Demon World is the thirty-first issue of the comics.
Contents
The J Files
Manga Master
Martial Arts
Secrets of the Martial Arts - K
Demon Zone
Snow and Ice Monsters - Skadi, Ymir, The Wendigo, Audumbla
Weird World
Spy Search
The J-Team
Puzzle Quest
How smart are you?
School Test
One More Thing
Secret Files
Free Gifts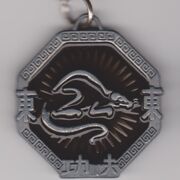 Community content is available under
CC-BY-SA
unless otherwise noted.